So NZ fashion week is upon us, and it is in its second crazy day. Full of many Zamboozi-ness and (it seems) a LOT of bright colour. These are the flutter of colour that trickled through day one.

Enjoy!



Hailwood - photo NZHerald

Ingrind Starnes - photo NZHerald
COOP - photo Stuff.co.nz


Starfish - photo NZHerald

Andrea Moore- photo NZHerald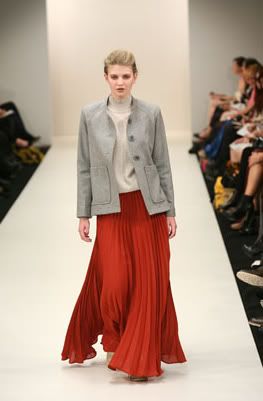 Juliette Hogan - photo NZHerald
NB. I have wanted so badly to post all that has been going on recently BUT Orcon has spent the last 5 weeks dicking (excuse my french( us around and we are still sans internet. From my experience I would suggest you stay well away from Orcon, especially at the moment as they have hit some serious hiccups with there latest 'Genius' plan. Hows a blogger meant to survive 5 weeks without internet??? Hows a HUMAN meant to! Ok rant over.